Smart Wedding Assistant for Your Guests
Designs your online wedding invitation, sends it, receives an instant RSVP. Gives directions, greets guests, sends thank you messages. Invidza is with you so that you don't miss any details!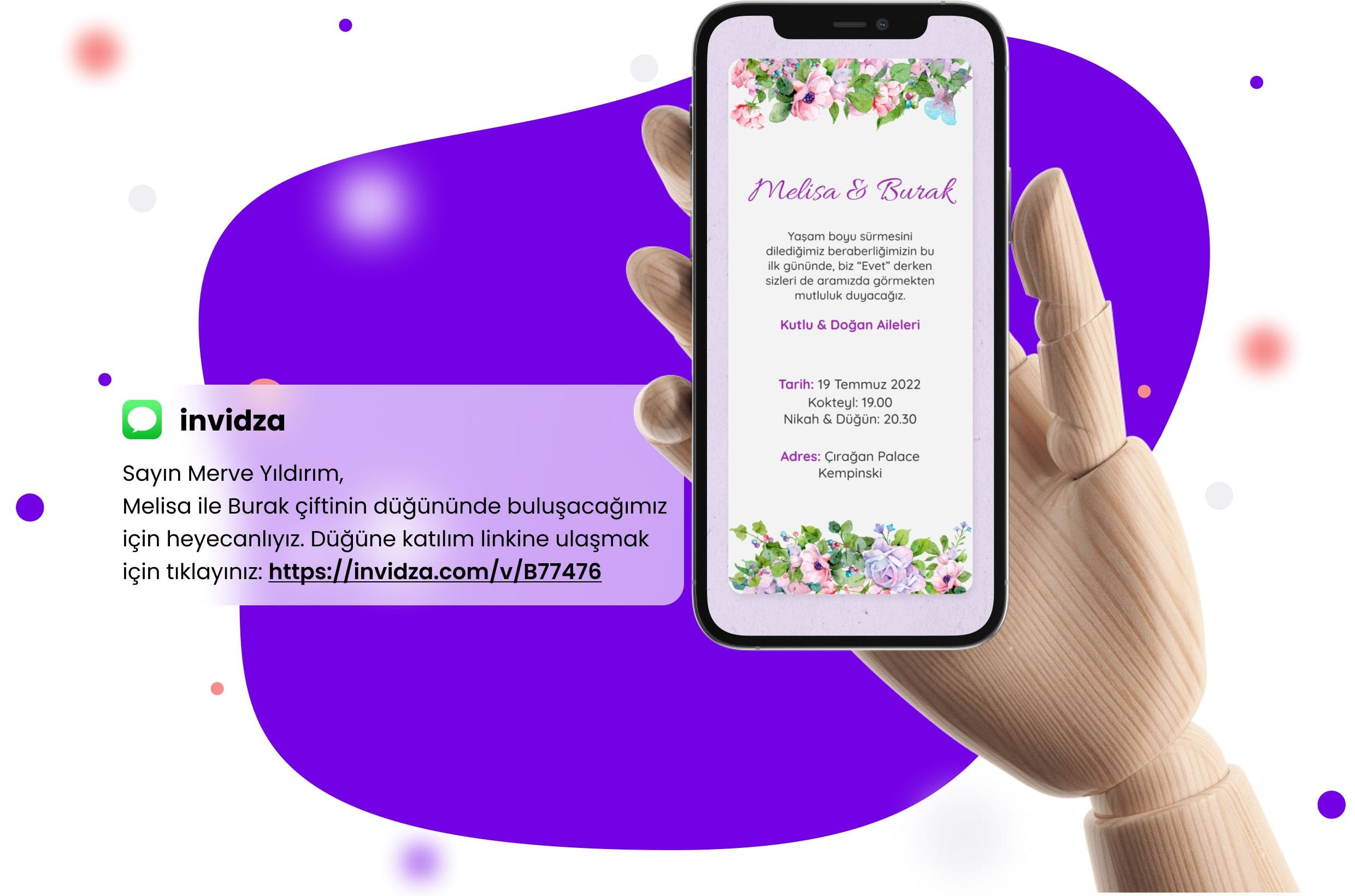 More Than an Online Invitation
Online invitations are easy to prepare, sent quickly and protect the nature. invidza's online wedding invitations include more than that.
Wedding Concept, Menu Alternative, Special Options for Children and Parking Information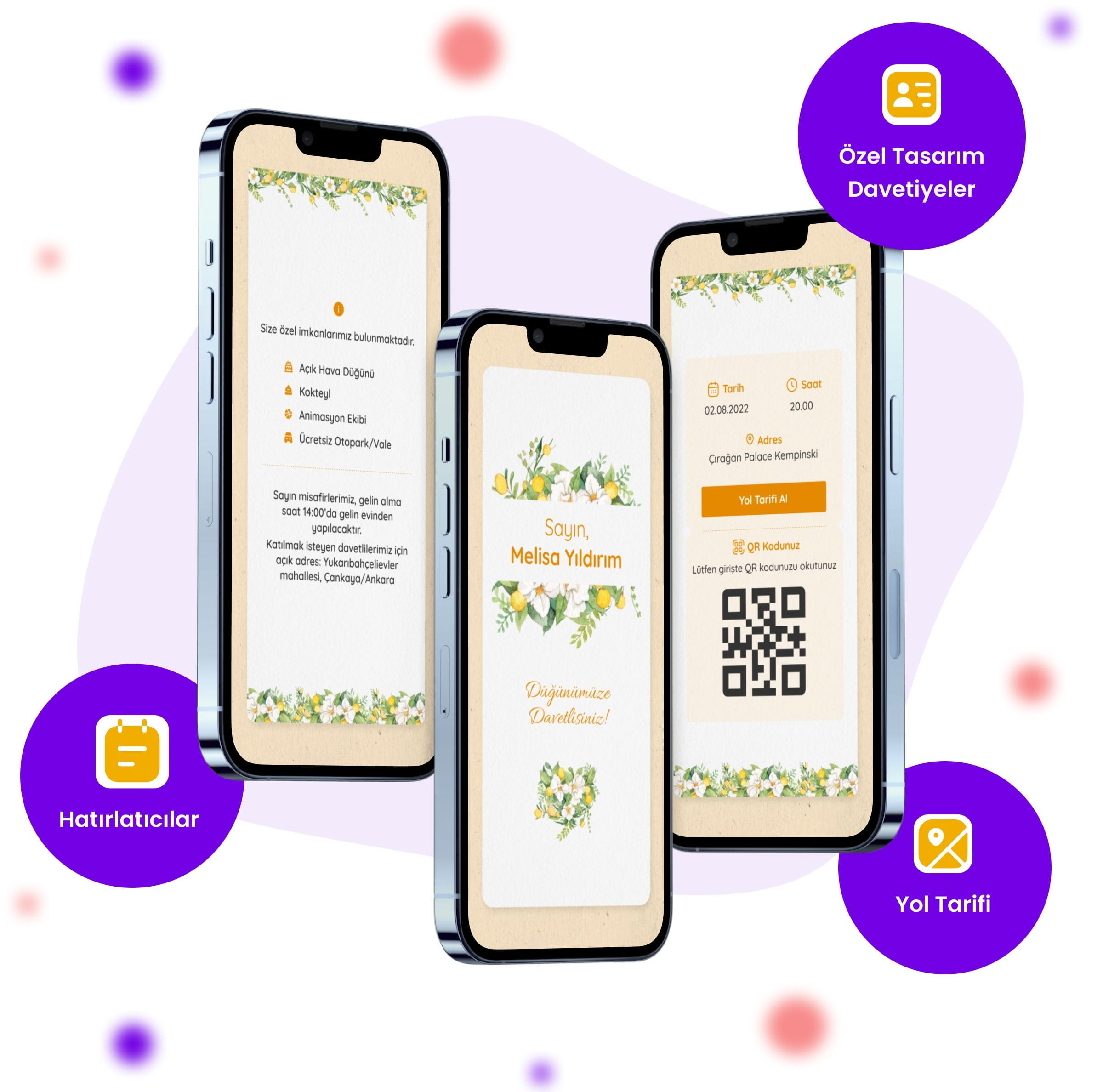 Invitation Not Received Nobody Left!
Upload your guest list in Excel format or save contacts one by one. Let your smart wedding assistant invidza send invitations to anyone you want whenever you want.
Create List
You can upload your guest list in Excel format or easily save it in the invidza address book.
Send it now
You can send your invitation to your guest list using SMS.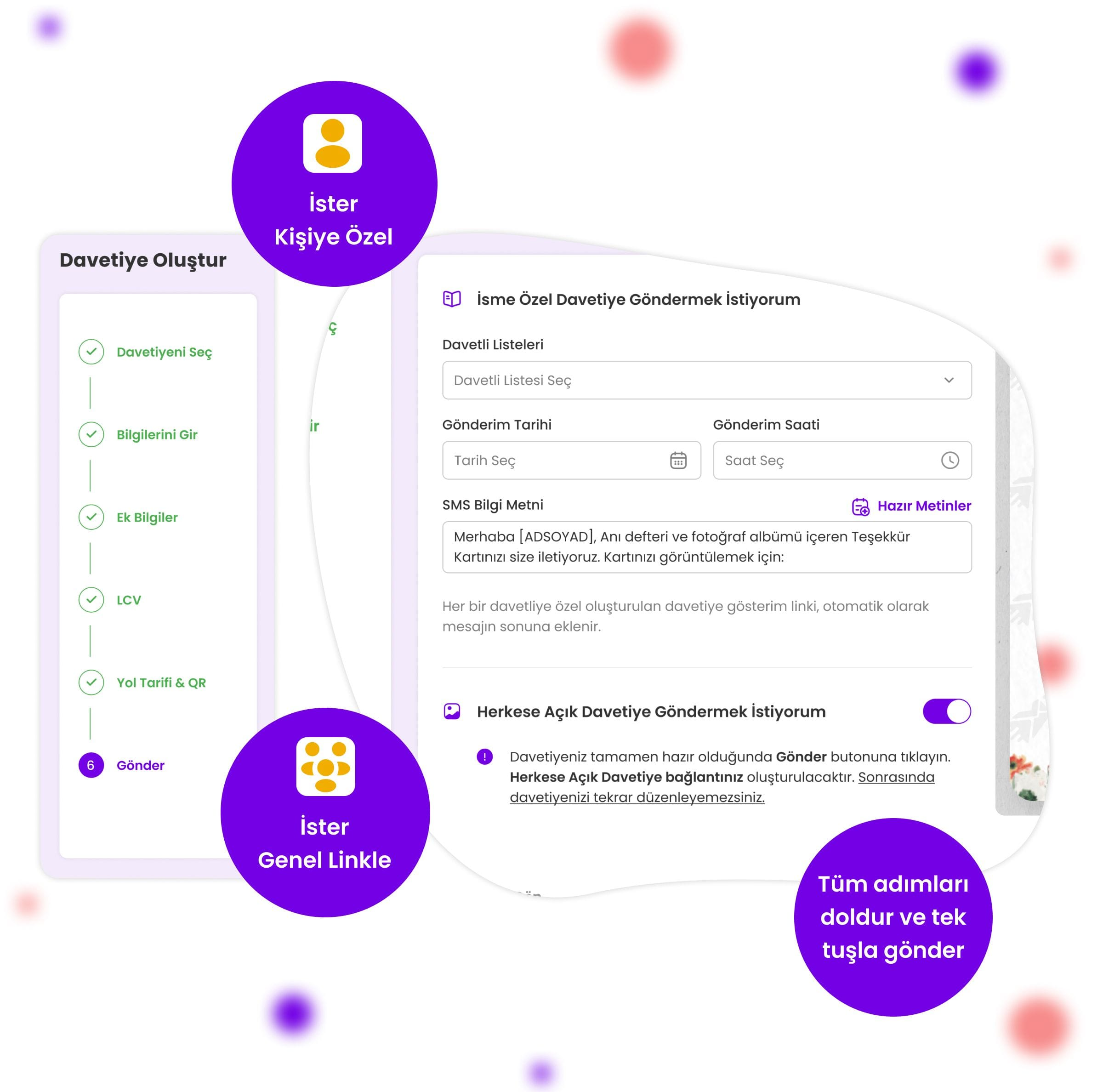 RSVP: Who's Coming, What awaits?
Add specific questions and surveys to your invitation in addition to the RSVP participation information. Gather all the information you need to make your guests happy with invidza.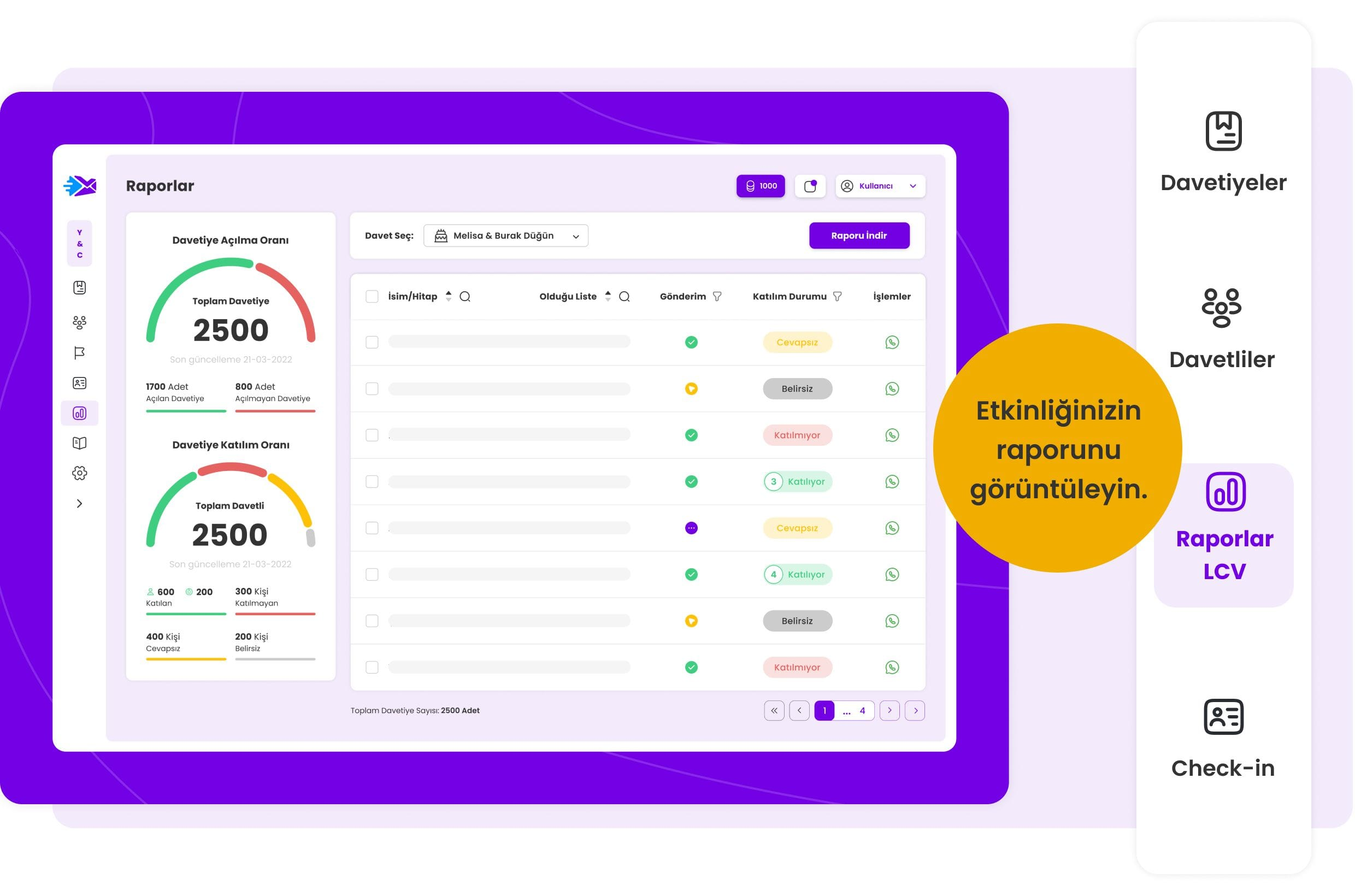 A Warm Welcome, A Happy Farewell
Gives directions to guests, greets them with contactless check-in, sends notifications, and thanks attendees. Invidza, the smart wedding assistant for the guests, is always with you!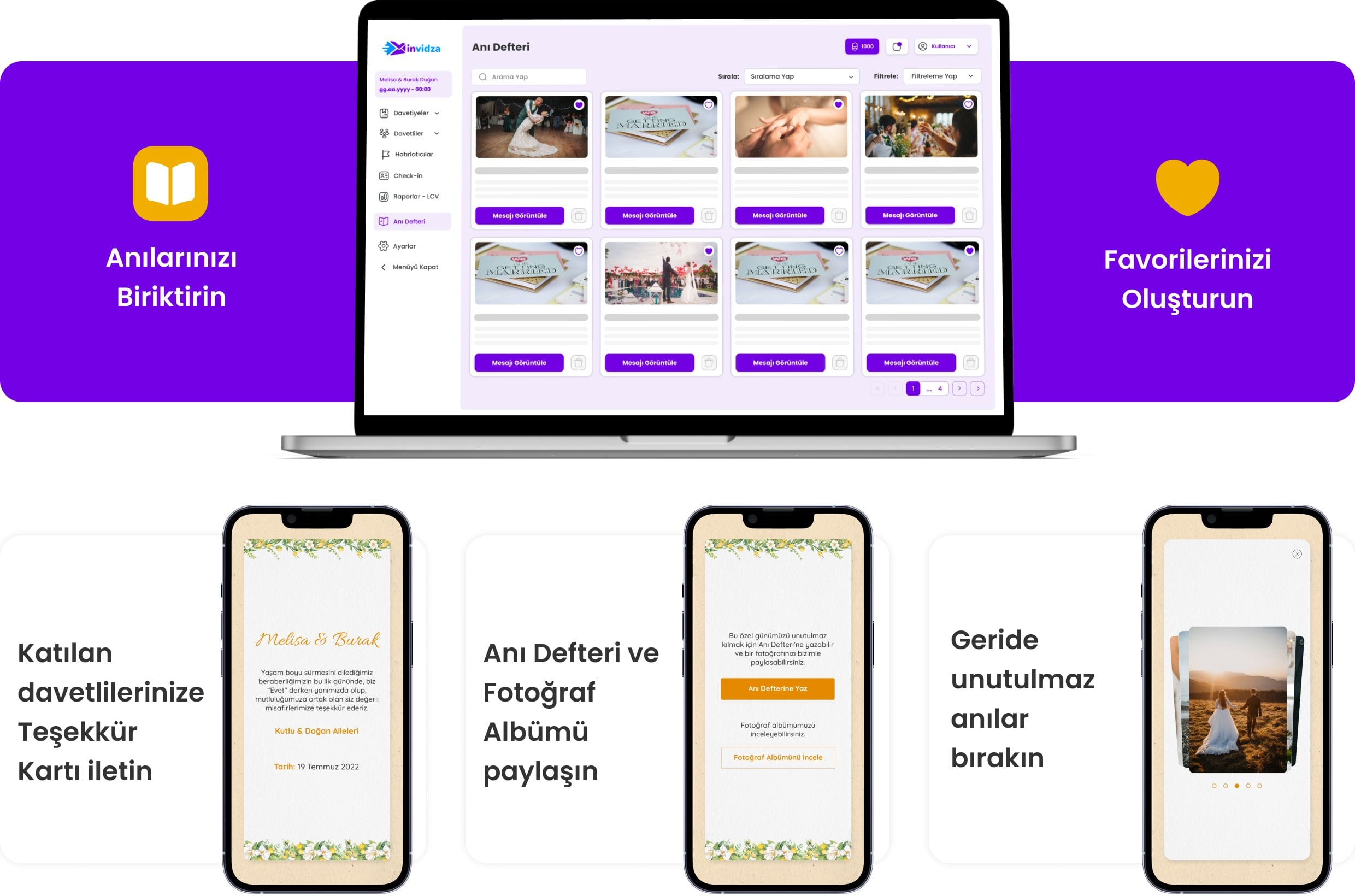 Happy For the invitees Matchless Features
Versatility
Practical enough for anyone to use Detailed enough to appeal to professionals
Inclusive
Usage covering all stages of the event, including the invitation, the moment and after the event
Multi-Platform
Phone, tablet, computer, Android, iOS, Windows and MacOS compatible
Security is at the Forefront
Your personal information is 100% secure
For Organizers, Event Venues and Photographers
Plan discount campaigns for your customers, develop special invitation templates for your brand, create special invitations with the videos you produce. invidza is open to any kind of cooperation that will make the guests of our users happy.